Key Information for Parents
Times of the day
Our school day starts at 8:50 and ends at 15:15. We operate a soft start system which means that the school gates open at 8.45am and children go straight to class where the teacher is waiting for them.
If you arrive after 9:10 please go to the school office.
Reception class and Nursery entrance is at Coldham Grove school gate
The Nursery morning sessions run from 8:30 am to at 11:30
the afternoon sessions for nursery run from 12::30 -15:30
All children are offered breakfast in their classroom.
(Please see letter sent home for updated COVID-19 times for the school)
School uniform
Chesterfield Primary School Uniform
Red Jumpers / Sweatshirts
White Polo Shirts
Black / Grey Trousers / Skirts
Black Shoes / Trainers
Red and white check dresses/grey or black shorts may be worn in the summer.
PE kit
White T-shirt,
Black Shorts
Black Plimsols (or trainers)
Year 6 are encouraged to wear black sweatshirts with the school logo as they play a special role in their final year at Chesterfield.
Parents should advise the school if our uniform requirements conflict with their cultural or religious customs in order that alternative arrangements can be made.
Please ensure all items of uniform are clearly labelled with your child's name. If you are unsure about any aspect of school uniform please do not hesitate to contact us.
If you need help with the cost of uniform please speak to a member of the office team.
For health and safety reasons no jewellery should be worn with the exception of religious items, stud earrings and watches. Children must remove all earrings and watches before PE and games lessons
All uniforms are available to purchase at:
Uniform4Kids
Lyons School Shop
242 Hertford Road, Enfield, EN3 5BL.
Tel: 020 8804 3627
School meals
At Chesterfield Primary School, we pride ourselves on the quality of our school meals, providing nutritious, healthy food served in an environment that promotes social interaction.
Since September 2014, all children in Reception, Year 1 and Year 2 have been offered a free school meal at no cost to parents/ carers (for details, see the document below).
The current cost for a school meal in KS2 is £2.50 a day or £12.50 a week.
To find out more information regarding lunches, go to www.myschoollunch.co.uk/enfield which also has a link which allows you to log into ParentPay.
Free School Meals
All children in reception, year one or year two will be able to receive a free school meal. Choosing a school lunch for your child will save up to £400 per year. You must register your child for free school meals during the summer term to ensure the school receives extra funding .
In order for Enfield to plan for your child and our schools for September, you will need to complete a registration form and return it to your child's school during the summer term.
If your child is in year three or above, to be eligible for free school meals the parent or carer must receive one of the following:
income support
income-based Jobseekers Allowance
income-related Employment and Support Allowance
support under Part VI of the Immigration and Asylum Act 1999
the guaranteed element of State Pension Credit
Child Tax Credit (provided you're not also entitled to Working Tax Credit and have an annual gross income of no more than £16,190)
Working Tax Credit run-on, paid for four weeks after you stop qualifying for Working Tax Credit
Universal Credit with an annual net earned income of no more than £7,400
Children who get any of the above benefits directly, instead of through a parent or guardian, can also get free school meals.
If you believe your child is entitled to free school meals, please complete the form below and return it to:
ESAS and Free School Meals
D Block
Civic Centre,
Silver Street
Enfield
EN1 3XQ
The school can provide support for parents in completing the relevant documentation.
Changing Your Child's Meal Option
As part of the school meals process, we share information with ParentPay about pupils' names and what meal option they have. It is therefore important that the option is not changed regularly as this may result in you getting charged for a meal or one not being ordered.
If your child would like to change from packed lunch to school dinners or vice versa, they may only do so from the first day of a term or half term. If you do wish to do this, please speak to the office.
Parent Pay
At Chesterfield Primary School, we use ParentPay - a convenient, secure way to pay for school meals and trip payments.
When your child joins the school, a letter will be sent to you which will give you a unique barcode which will allow you to make cash payments at your local PayPoint store; and a unique username and password if you wish to pay online. You can do this using your credit or debit card.
At Chesterfield, we use ParentPay to receive our payments for trips and clubs. A separate trip letter will be sent out to your child for you to use and take to a PayPoint shop.
Parents who wish to continue making payments by cash may do so using the PayPoint network at local convenience stores.
f you do not have a home computer, you can use one at your local library or an internet café. Please contact the office if you have any concerns or questions about payments.
For further information please follow the link to some frequently asked questions or visit www.parentpay.com
Term time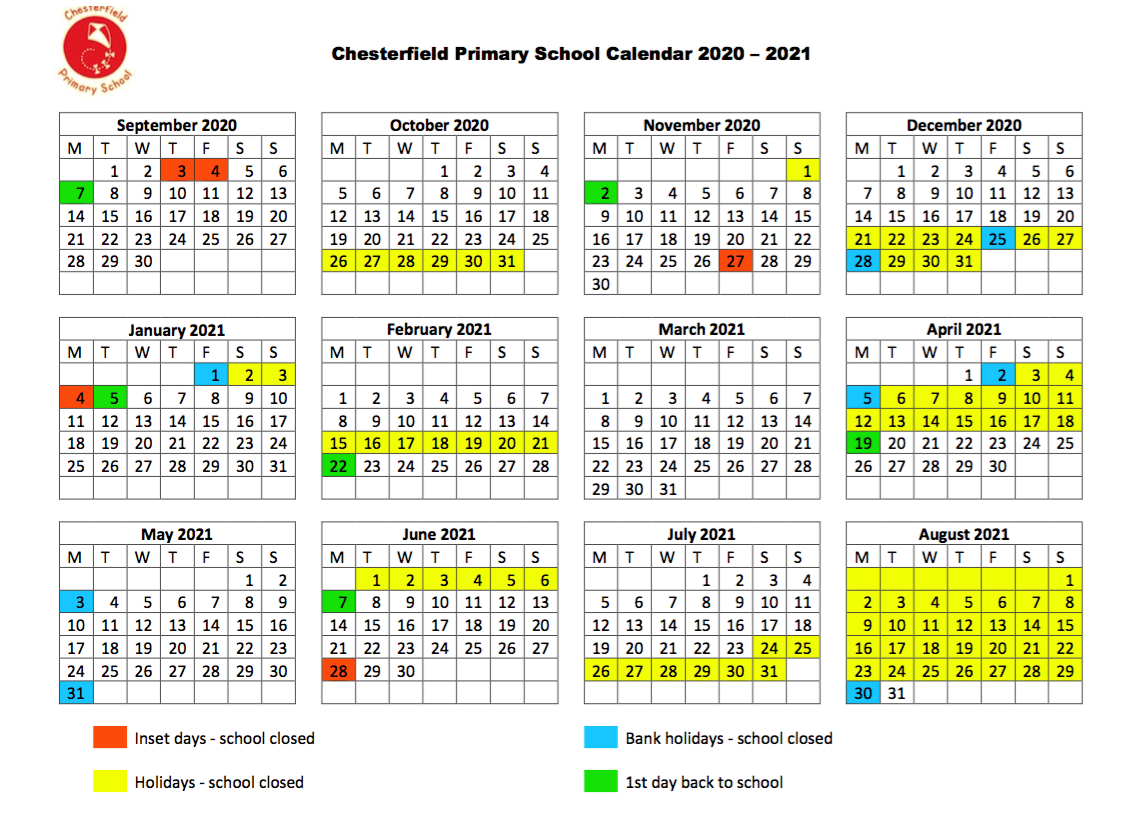 Change of contact
It is very important that we always hold the correct information for you and your child if we need to contact you in case of an emergency or if we have to close the school due to unforeseen circumstances. Please therefore let us know if any of your details change so that we can get in touch with you quickly.
We also send regular texts to keep you up-to-date with what is going on at school (we are only able to send these to one parent) so please ensure we have your correct mobile number.
If any of your information has changed, please either download the Change of contact details form below and return the form to the School office or complete the online form by clicking on the tab on the left . If your address has changed, please ensure you bring a document that has your new address on as the school office will need to take a copy to put in your child's file.
We will ensure that your child's records are updated.
Report your child absent