Reading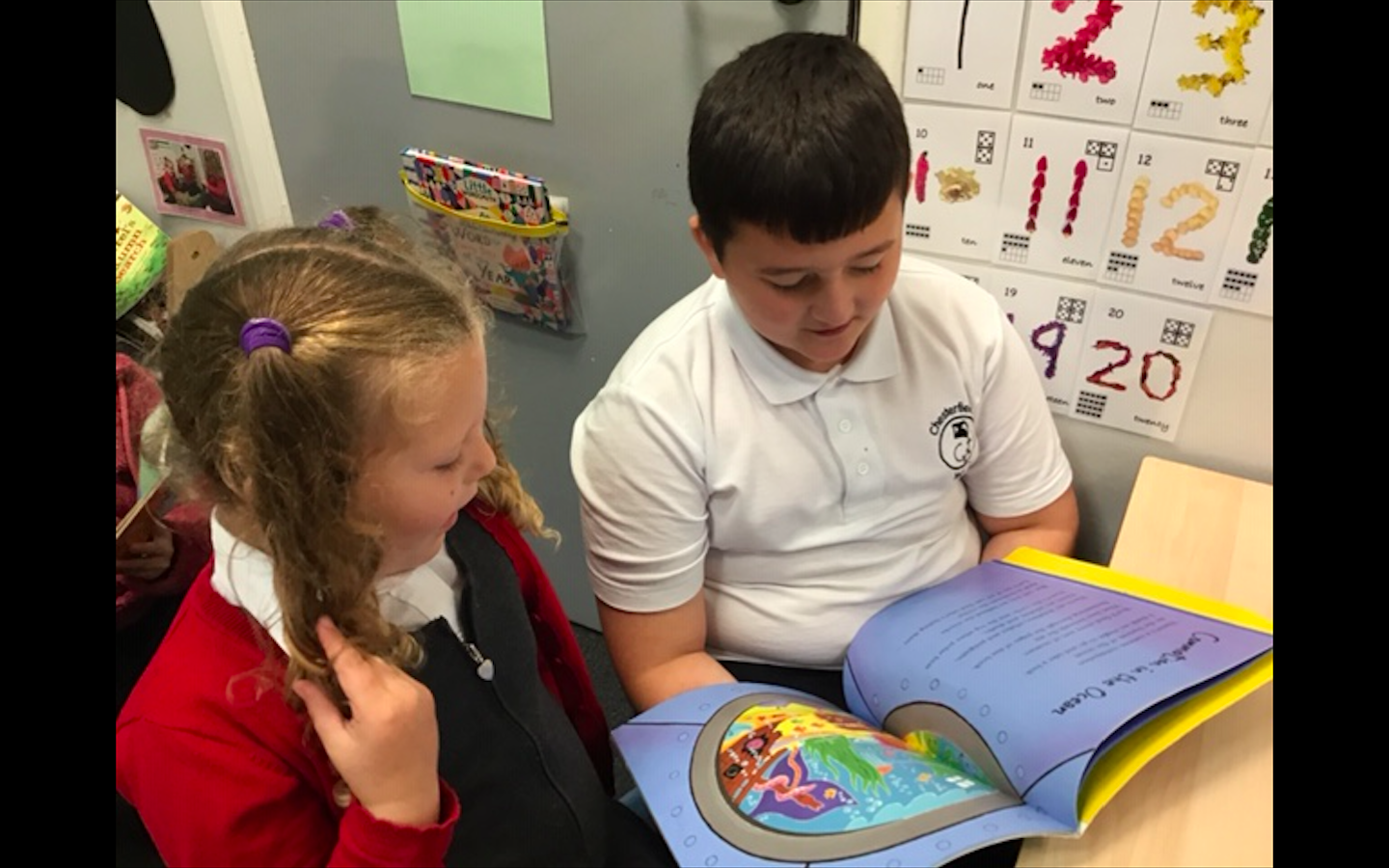 At Chesterfield we love to read. We teach phonics via the Read Write Inc programme twice a day to ensure the majority of our children are fluent readers by the end of KS1. In KS2 we have dedicated 30min slots everyday dedicated to teaching the six strategies that children need to learn to be able to read and comprehend fluently. The books we choose reflect the diversity of our community. We have inviting book corners and there is a culture of sharing favourite books amongst adults as well as children.
The development of children's language is crucial to their success across the curriculum. Through a diverse range of reading opportunities, children develop a love of reading for both pleasure and information. These skills enable children to become confident communicators and active citizens who make a positive contribution to society.
In addition to daily English sessions, children develop early reading skills through the use of the Read Write Inc. programme from reception to Year 2, and beyond for those who need additional support.
In KS2, we follow our own English Comprehension programme, which has been designed to develop children into confident speakers and willing writers.
Please see documents below for more information.