Creative Home Learning Examples!
Please find below examples of how children have presented their home learning projects.
The children in Nursery were asked to create a book or model about winter or about something that they might celebrate during the winter months. Some children made beautiful models of Christmas scenes, others created books and posters. It is wonderful to see the children and their families working together to create such lovely pieces of work that the children take so much pride in.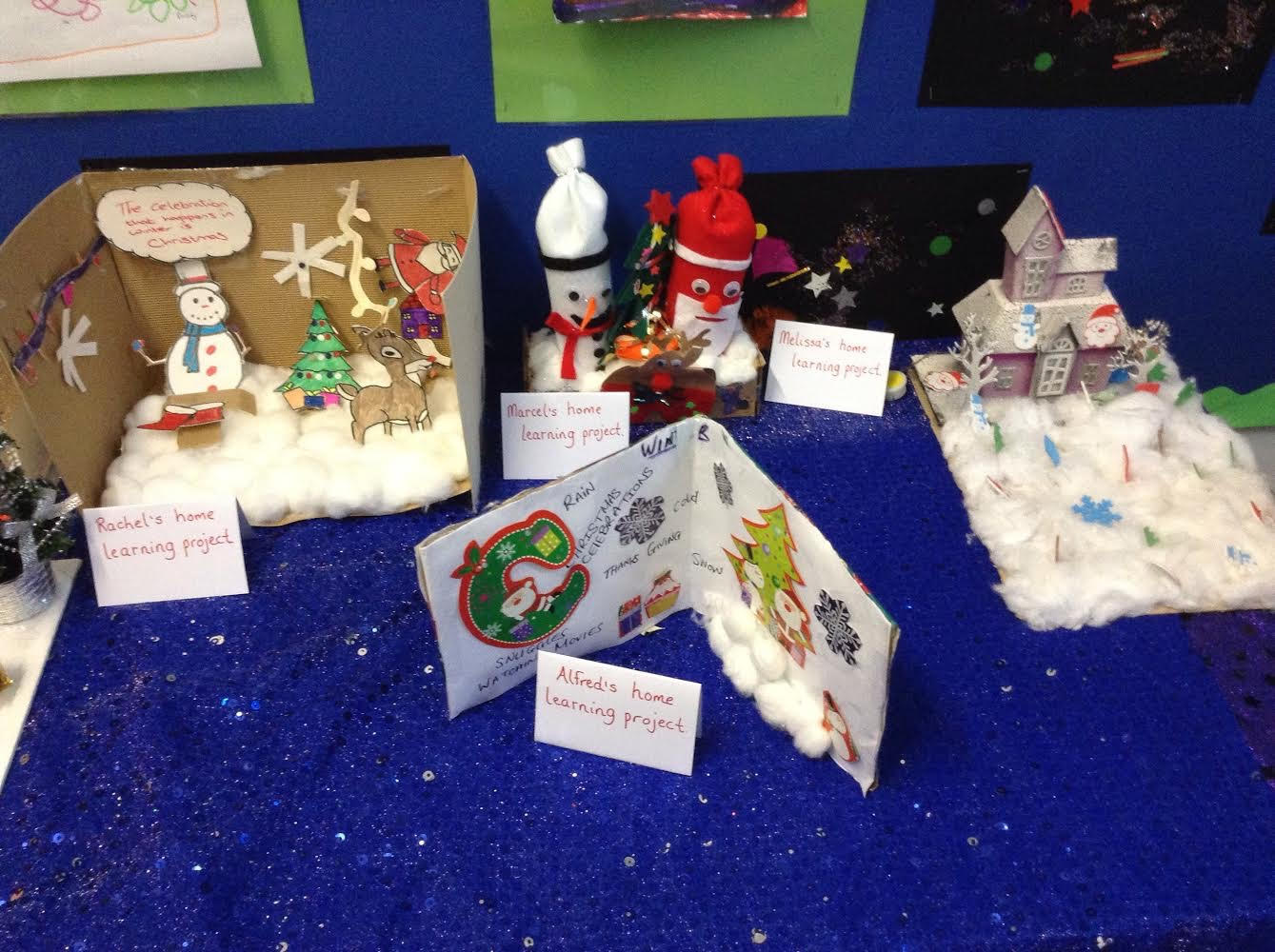 Year four created their own volcano using a variety of materials.
Children were asked to use materials like paint, papermache and mod roc to create their own replica. Do you recognise any volcanic features?